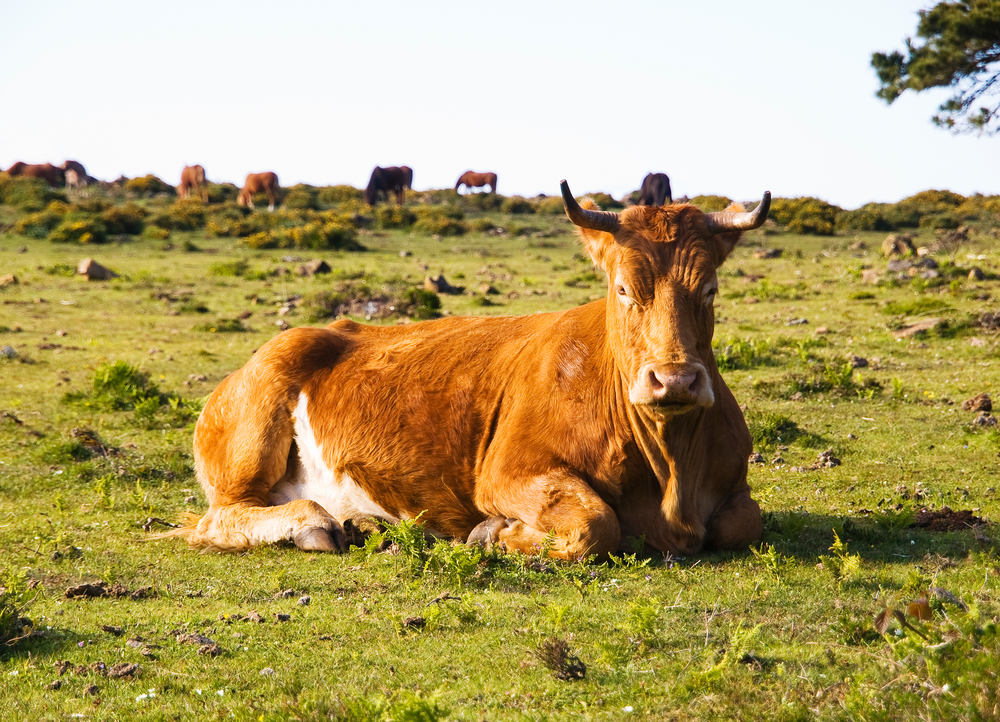 Once upon a time the Rubia Gallega entered Spain on the back of Celtic conquerors. The breed is related to the 'Blonde Aquitaine'.
The animals have a light to auburn fur on a highly robust frame. They're lovingly called 'Morenas del Noroeste' or 'The Brunettes of the North-West'. As centuries passed the breed adapted to a very specific terroir: the higher plains along the Alantic coast of Galicia (North-West Spain). The salty ocean air determines which grasses and herbs can grow and prosper here. These only being burly resistant types all containing a full and characteristic flavour. The Rubiacow lives a free and stressless life. Only a very extensive approach to breeding is allowed here and for example cows and calves are never separated. They enjoy this way life for many a year, after which it's body is just completely drenched in the flavour this unique terroir has to offer.
Our selection of Rubia Gallega comes exclusively of those cows that have lived long happy lives, being mostly over 10 years of age before slaughter, this means that over the years the meat has absorbed all the aromas of it's terroir. Our supplier visits these local slaughterhouses on a weekly base and handpicks the best pieces for you. Because the dry-ageing technique has been a tradition in Galicia for many a year, we choose to let our meat age with respected local experts. The result of all this can be called nothing less than spectacular. 
The Rubia entrecotes contain much more fat than other breeds, the aromas and flavours (butter, hers and nuts) are much more pronounced. A roasting piece of Rubia will not go unnoticed. It's a genuine flavour bomb that has inspired many chefs and foodies to quite memorable culinary experiments.
---